Paolo Costagli Designs
About Paolo Costagli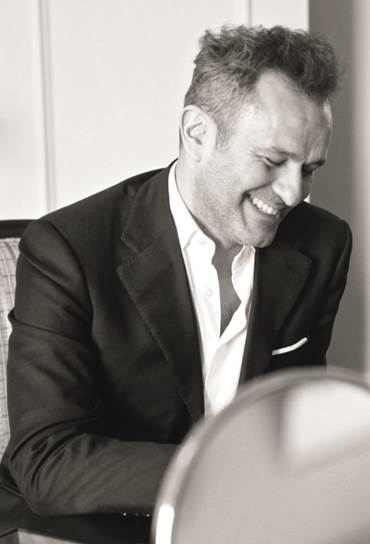 Paolo Costagli was the first person I met ten years ago while standing in line at the Arts and Antique show in Las Vegas; which was my very first time to attend all of the major show Jewelry shows here in the United States. This was a life changing day and trip for me. Thanks to Paolo, the bonfire in my heart was lit to learn the industry, study gemstones, the history of the designers and famous ateliers.
During the Las Vegas show I was able to shadow him, listen to his perspective about the industry, his personal journey, his design inspiration, his education on estate buying and the importance of colored stone education. Paolo is a true artist (just look at his exceptional work), he has exceptional eye for colored stones and in my opinion is far ahead of his time in design. After a few years of begging to work with him and his line he ingratiated me and allowed me to represent him and his works….which is an honor.
Paolo's history speaks for itself.
Paolo Costagli New York is a fine jewelry brand recognized for its sophisticated, modern and distinctly bold designs. The essence of the Paolo Costagli is to be as current as the woman who wears it. At its core is the creativity and technical expertise of founder, Paolo Costagli. The Italian landscape and architectural details of his upbringing in Florence and Venice are evident in his creations: clean geometries, an acute attention to proportions, and unique color combinations. Regarded as an authority of color gemstones and rare diamonds, Paolo studied to become a Graduate Gemologist at the reneowned Gemological Institute of America. He then pushed further, beyond the laboratory and standard course of studies, to experience first-hand unearthing process. This unusual experience of formal studies combined with an applied knowledge formed a most dynamic background. He has an understanding of the fine jewelry industry that is truly rare. Paolo's talents as a designer and expertise as a gemologist have been recognized by the most influential institutions in the industry. His iconic Brilliante collection was awarded the Couture Design Award for the Gold Category the year that the collection debuted at the Couture Show. His gemstone creations are also celebrated for their unique settings and quality of materials, and the Eternita capsule collection was awarded the InDesign Award in 2016. The Paolo Costagli collection is so avant garde in its design, executed at the most elevated level of craftsmanship, while using the most exquisite materials, that it blurs the lines dividing fine jewelry and art. A testament to this is a bracelet from the iconic Brilliante collection on display at the Museum of Art and Design in New York City.
Doryn Wallach Designs
About Doryn Wallach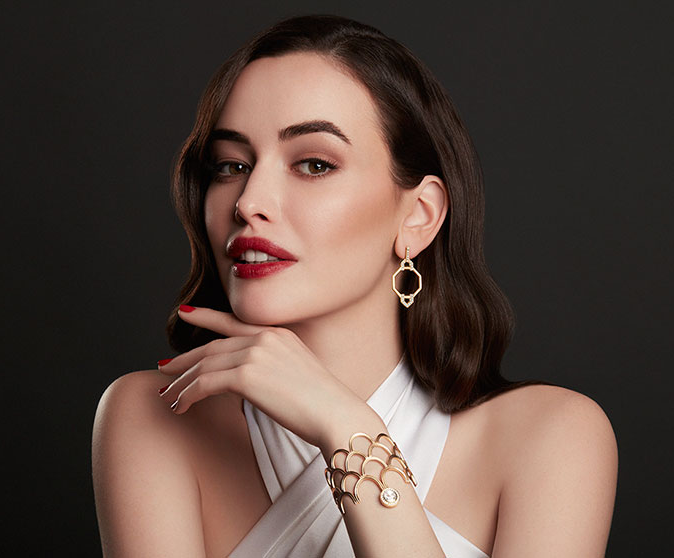 I met Doryn and her team at the Couture show in Las Vegas. I immediately fell in love with her artistic jewelry and had a great connection with Doryn and Carla. I have a great affection for Art Deco and jewelry of course: Here is a little more about Doryn!
Doryn Wallach spent nearly two decades in the world of interior design before turning to the art of jewelry creation. The New York City-based fine jewelry designer has been passionate about gems all her life. "I used to sit on the floor of the boutique where my mother worked and sketch the jewelry in the cases," says Wallach, who grew up in Weston, MA. "I've always been drawn to the history and romance of jewelry — and I love the beauty of reinvention."
The first piece of jewelry Doryn designed, using diamonds from an eternity band that she rarely wore, was inspired by the Art Deco architecture of the Chrysler Building. "When many people stopped me to ask who designed my ring, I realized I could make my passion into a career," says the designer, who eventually pursued studies at the Gemological Institute of America and the Jewelry Arts Institute. That first ring, now known as the Gladiator Ring, became one of Doryn's signature pieces.
Each piece is handcrafted in New York, using the finest quality materials. "I think of each piece as a modern heirloom to be passed down to a future generation," she says.
Doryn was named Emerging Designer of 2016 by Centurion Jewelry and was the recipient of the 2016 JCK Rising Stars Editor's Choice Award in Las Vegas. She is a member of JA, WJA, AGTA, JDPN, CJDG, MJSA, Accessories Council, American Society of Jewelry Historians and The Art Deco Society. She lives in New York City with her husband and two children.
Katherine Jetter Designs
About Katherine Jetter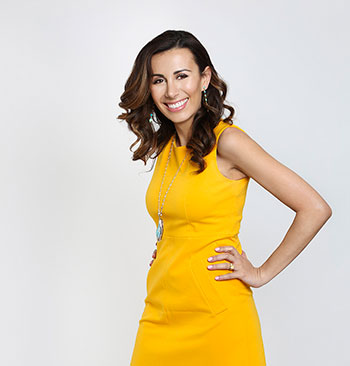 Katherine Jetter:  I met Katherine at the Tuscon Gem and Jewlery show one evening at the WJA (Women's Jewelry Association) mixer and was mesmerized by her demeanor and presence.  At that point I had not seen her jewelry, but knew it would be amazing just by being graced by her presence.  Upon spending time with her, I knew I personally had to have one of her pieces and show the world her amazing work.  I am blessed to be able to work with such a unique, smart, powerful and beautiful woman.  All of her pieces are one of a kind; therefore her history and jewelry speaks for itself. 
Katherine was born in Melbourne, Australia. Whilst remaining Australian at heart, she spent most of her youth in England, Germany, Italy, and Switzerland, hence speaks fluent German, French, and Italian in addition to beautifully Australian-accented English.
Exhibiting creativity at an early age, Katherine was awarded the top International Baccalaureate Art Prize for the Northern Hemisphere in 2001 while attending SevenOaks School in Kent, UK. Her parents applauded her accomplishment with a petite, beautiful blue opal for which Katherine created a simple elegant ring setting. This pretty little stone enhanced her appreciation for the stone of her homeland; the Australian Opal. Inspired to pursue a future working with stones Katherine still went on to acquire a Bachelors Degree in Clinical Psychology from University College of London and followed that with a solid foundation in finance by securing a position at JP Morgan.
Even with her vast education and experience, Katherine never lost her passion for her design, stones, and fine jewelry – as well, as her love for her homeland. At this juncture, she attended the globally renowned Gemological Institute of America (GIA) and became certified as a Graduate Gemologist and Jewelry Designer. Katherine ran with this new knowledge and began putting her expertise to use by working for various international, high-end designer jewelers including De Beers.
After settling in New York City, Katherine created her company; Katherine Jetter Ltd. A self-made entrepreneur and now internationally recognized fine jewelry designer, Katherine Jetter started her career and funded her first line making custom engagement rings. In those early days, each piece sold would buy materials for the next piece. Fast forward nine years and Katherine Jetter is traveling the globe, sourcing exquisite rare gems from Brazil to Australia, working with master stone setters and creating one-of-a-kind pieces for high-end clientele all over the world.
Upscale boutiques nationwide carry Katherine Jetter's jewelry, but as the reputation of her timeless yet innovative luxury designs has spread, new and returning clients also seek out custom pieces and design experiences with Katherine, a service she also offers her retailers and their clients. Katherine also owns and operates her own seasonal boutique in her hometown of Nantucket, MA. The Vault is a multi-line, couture, fine jewelry store curated by Katherine with the very best collections in designer fine jewelry.
But, most importantly, Katherine is a loving mother. She and her daughter, Dylan, love spending time together at their home in Nantucket. In addition, Katherine is an avid chef, philanthropist, entertainer, deep-sea diver, and accomplished mountain climber having scaled the heights of Machu Picchu and Mt. Kilimanjaro.